Pre-Engineering and Product Design

---
With a fully-staffed engineering department, Trayer offers pre-engineering capabilities to assist customers in getting ideas into production and out to the marketplace as quickly as possible. Our experience-based knowledge enables us to troubleshoot design problems, offer valuable co-engineering assistance on new product designs and ensure the most cost effective manufacturing for optimum product value.


Packaging Capabilities

---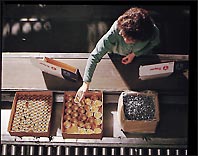 With our custom packaging capabilities we can handle any packaging requirement, including private labeling, bar-coding and just-in-time delivery.