Facility and Equipment Highlights

---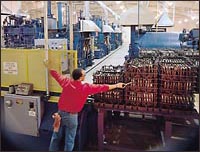 Our 200,000 square foot fully-integrated manufacturing facility features conventional and CNC machining; centerless and form grinding; drilling, milling, broaching, welding and plasma stamping capabilities. Complete in-house microprocessor-controlled furnace and induction hardening heat treatment facilities ensure quick turnaround on high quality through hardening and case hardening where high strength, wear resistance or toughness are critical.


Manufacturing Versatility
---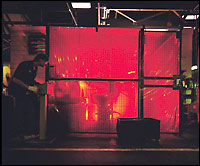 As our customers down-size their supplier base, they have come to rely more and more on Trayer's manufacturing versatility. In fact , we are the only full-line supplier of king pin and spring pin sets in North America – offering replacement sets for more axle and spring applications than any other manufacturer. That same commitment to versatility is evident in all our product lines.